Kanwal Rekhi, 2021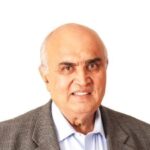 Kanwal is currently a Managing Director of Inventus Capital Partners, a venture capital fund based in Silicon Valley.
Born in Rawalpindi, Pakistan in 1946, Kanwal moved with his family to India at the time of the partition, in 1947. He grew up in Kanpur, India and did his B. Tech from the IIT Bombay in Electrical Engineering. He came to the US in 1967 for graduate studies and did his MSEE from Michigan Technological University in 1969. Kanwal moved to the Silicon Valley in 1971and founded Excelan, a pioneering computer networking company in 1982. Excelan went public on the NASDAQ in 1987 and merged with Novell in 1989. Kanwal was named an executive vice-president and the Chief Technology Officer of the company. He also served on the Board of Directors of Novell until his retirement in 1995.
Kanwal was named Entrepreneur of the Year in 1987 by the Arthur-Young/Venture magazine. In 1994, Kanwal was named to the Board of advisor to the President of Michigan Tech. Kanwal was honored with a Doctorates in 1997 in Business and Engineering from Michigan Tech. Kanwal is a founder of TiE and has served the President TiE Silicon Valley and as the Chairman, Global Board of Trustees of TiE.
From 1995 to 2007, Kanwal was an active angel investor in the Silicon Valley and invested in 54 start-ups. 24 of these start-ups had successful exits, including 6 IPOs. He served numerous boards and is a much sought after mentor to the entrepreneurs. Kanwal is an active supporter of his alma maters IIT Bombay and Michigan Tech, where he has endowed Computer Science buildings, named after him. He has served as the Chairman Board of Trustee of India Community Center of Silicon Valley and of Centre for Civil Society of India, based in New Delhi. He is currently on the board of Advisors of Stanford Institute of Economic Policy Research (SIEPR).
Kanwal married Ann Holt in 1971 and became a US citizen in 1975. He and Ann have two grown children.

Andy Kaplan, 2019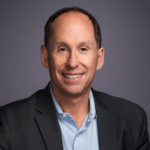 Andy Kaplan is among the handful of individuals most responsible for the massive growth of the multibillion-dollar Indian media and entertainment industries in the 21st century. For 16 years, through February 2018, he was President of Sony Pictures Television Worldwide Networks, a collection of 180 channels reaching almost two billion subscribers in more than 50 countries. He specifically guided and led the success of Sony Pictures Networks India, which includes Sony Entertainment Television (SET), long the nation's #1 entertainment channel, in addition to overseeing all aspects of operations for more than 20 other Sony channels there, several of which are also included among the country's most popular. He additionally commissioned the production of much original programming in India, as well as successfully securing distribution for Sony's leading India networks across South Andy and into 36 nations globally.
Within India Andy also directly forged the media alliances which created the joint-ventures between Sony and ESPN, for sports television, and between Sony and the BBC Earth channels. He additionally orchestrated Sony's $385M acquisition of TEN Sports, India's most popular collection of sports networks. Still further, he structured and negotiated the successful $1 billion television licensing deal between Sony and IPL — the India Premiere League — the country's preeminent cricket league.
Andy is presently a global media advisor, Chairman of the Board of Directors of the National Association of Television Program Executives (NATPE), Chairman of the Board of Directors of the Zimmer Children's Museum, Chairman of the Board of Governors for the USC Annenberg School's Center for the Digital Future, and Non-Executive Chairman of QYou India, a pioneering provider of streaming media in South Asia. He is additionally a member of the Board of Directors of the International Academy of Television, Arts & Sciences and the UCLA School of Theater, Film and Television.