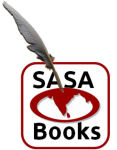 SASA Books — A Project of the South Asian Studies Association
Ingram can take several weeks to fully index a title through is multiple services.  If you can not find the title you wish there, two other ways for bookstores to order SASA books are:
Use or initiate a CreateSpace.com vendor account to order a title.
Call 1-866-356-2154 and have the ISBN number available.