The South Asian Studies Association was founded as a nonprofit public benefit corporation in California in 2007.  Immediately thereafter SASA received IRS recognition as a 501(c)3 tax exempt charity.  The SASA Board of Directors consists of both academics and entrepreneurs who share a common vision for the Association and make a significant commitment in both time and expertise its realization.
Dr. Christopher Key Chapple
President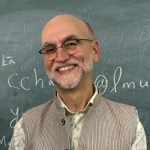 Christopher Key Chapple is Doshi Professor of Indic and Comparative Theology and founding Director of the Master of Arts in Yoga Studies at Loyola Marymount University in Los Angeles.
A specialist in the religions of India, he has published more than twenty books, including the recent Living Landscapes: Meditations on the Elements in Hindu, Buddhist, and Jain Yogas (SUNY Press).
He serves as advisor to multiple organizations including the Forum on Religion and Ecology (Yale), the Ahimsa Center (Pomona), the Dharma Academy of North America (Berkeley), the Jain Studies Centre (SOAS, London), the South Asian Studies Association, and the International School for Jain Studies (New Delhi).
Dr. Vandana Asthana
Co-Vice President

Dr. Vandana Asthana is a Professor of Political Science and International Relations at Eastern Washington University. She earned a PhD in Political Science from CSJM University in Kanpur, India, and a PhD in Natural Resources and Environmental Sciences, University of Illinois at Urbana-Champaign. Her area of expertise includes International Relation/South Asian security with a focus on unconventional security. Her research specifically focusses on Environment, development and water. She received the Outstanding Faculty Award for Scholarship/Creative Activity at Eastern Washington in 2010. She was a Visiting Professor at the UNESCO Water Center at the University of Dundee, Scotland (2013) and Visiting Fellow at the University of California Irvine, 2014 where she completed a book manuscript on Water Security in India published by Bloomsbury. Her other interests include climate change, gender, displacement and household security. She has participated in the task force on water and adaptation to climate change in transboundary basins.
Among Vandana's multiple publications are books including Water Policy Processes in India: Discourses of Power and Resistance, The Politics of Environment, and India's Foreign Policy and Subcontinental Politics. Her forthcoming publications include a chapter on The Tehri Dam Project in India: Impact on Women's Household Food and Economic Security in an edited volume on Women and Human Security. Her current work in progress is a monograph on the 'Renegotiation of Columbia River Treaty and its policy implications for the United States, Canada and the indigenous tribes'. Professor  Asthana is the Founder member of the IC Centre for Governance, New Delhi, and the Founder Secretary and Member of the Advisory Panel of Eco-Friends, an Non profit that works on water issues in India.
Dr. Purnima Bhatt
Co-Vice President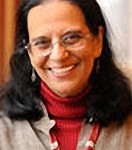 Purnima Mehta Bhatt has been a Professor of history, anthropology and interdisciplinary studies at Hood College, USA, since 1977. She completed her BA and MA in Indian history from Delhi University, did post-graduate work at Harvard University and was awarded her PhD in African history from Howard University.
Dr. Bhatt's current research interests focus on the historical and contemporary roles of women in Asia and Africa; global perspectives on women, power and politics; women's leadership in peace movements; the impact of globalization on women; and more recently, the African presence in India.
Dr. Bhatt is the author of numerous peer reviewed papers and five books: Scholar's Guide to Washington D.C.: African Studies (published by the Woodrow Wilson International Center for Scholars, Smithsonian Institution); 'Reminiscences', Zubaan Publications; 'Sharadabehn Mehta: Una Mujer Exceptional en al India de su Tiempo', a translation of the autobiography of an Indian feminist and pioneer in the field of women's education, 1882-1970. She has also contributed a chapter in 'Ethno-Ornithology: Birds, Indigenous Peoples, Cultures and Society', published by Earthscan. Her book titled, Her Space, Her Story: Exploring the Stepwells of Gujarat,was published by Zubaan in 2014. Her most recent publications include a chapter in a book titled, Womens' Leadership in Chaotic Environments, published by Springer in December 2016 and a book titled, The African Diaspora in India: Assimilation, Cultural Change and Survivals (Routledge), published in October 2017.
She has lectured extensively in the United States, India, UK, Europe, Mexico, Philippines, S. Korea, Malaysia, Tunisia and Kenya.
She is the recipient of many fellowships and honors, including the 'excellence in teaching award'. She has presented numerous papers at national and international conferences. In the year 2019, she was a guest speaker at the Ahmedabad International Literature Festival and the keynote speaker at the International Conference on Migration, Diaspora and Development: An Indian perspective, sponsored by the Centre for Diaspora Studies, Central University of Gujarat.
Dr. David Blundell
Treasurer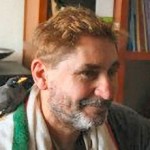 David Blundell (PhD, University of California) is currently teaching the anthropology of religion at UCLA, and co-directing the Asia-Pacific SpatioTemporal Institute (ApSTi http://apsti.nccu.edu.tw) at National Chengchi University in Taipei. He has contributed a number of works on South Asia, including Masks: Anthropology on the Sinhalese Belief System (NY: Peter Lang), Research in Indonesia on Austronesian Voyaging and Maritime Buddhism: An Atlas Project (IEEE http://ieeexplore.ieee.org/document/7863206), and the making of a feature documentary film, Dr B. R. Ambedkar and the Birth of a New Era in India (Navaloka Productions http://www.arising-light.org).
David is an international consultant for the Institute for the Development of Community Strengths (INDECOS http://www.indecos.org), an NGO in the Southern Province of Sri Lanka for assisting rural arts and cultural development and programs. His current research collaboration is with the Electronic Cultural Atlas Initiative (ECAI http://www.ecai.org) for language and culture mapping. He offers courses such as South Asia as a Cultural Area; Buddhism as Myth, Liberator, and Power in Southern Asia; and Introduction to Development Studies: Economic Development and Culture Change, and Asia-Pacific Studies – at universities in Taiwan, India, Sri Lanka, and the United States.
Dr. Parkes Riley
Secretary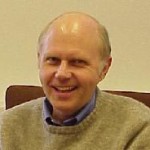 Dr. Parkes Riley is a political science professor at California State University Northridge located in Northridge, California. He received his Ph D. from the University of California, Berkeley in 1974. His specialties are Comparative Politics, American Politics, Political Theory, and International Politics; he has regional interest in South Asia and Europe. His recent papers include Parties and Elections in India in the  1990's, and a manuscript entitled Why Democracies Survive: A Realist Logic. His current research interests include the concept of political realism and the theory of oligarchy.
Dr. Deepak Shimkhada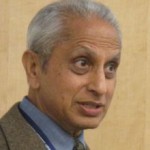 Dr Deepak Shimkhada (PhD, Claremont Graduate University), serves as SASA President and Editor of Exemplar: The Journal Of South Asian Studies. Dr. Shimkhada taught in the Department of Philosophy and Religious Studies at Claremont McKenna College, from which he is retired. He also taught at Claremont Graduate University. He currently teaches at Claremont School of Theology. He has published four books: The Constant and Changing Faces of the Goddess: Goddess Traditions of Asia, Popular Buddhist Mantras in Sanskrit, Himalayas at the Crossroads: Portraits of a Changing World, and Nepal: Nostalgia and Modernity. Another book nearing publication is Memories of a Painful Past: Chinese Posters of the Cultural Revolution.
Deepak has contributed chapters to The Constant and Changing Faces of the Goddess, Bhagavata Purana: A Reader, Health and Religious Rituals in South Asia: Diseases, Possession and Healing, and Sangama: A Confluence of Art and Culture During the Vijayanagara Period. Articles have appeared in NAFA Art Magazine, Arts of Asia, Orientations, Artibus Asiae, Oriental Art, The Journal of Asian Studies, The Himalayan Research Bulletin, Voice of Ulan Bator, Himalaya, Folk Dance Scene, The Overseas Times, India West, and The Rising Nepal. He is the president of Asian Studies on the Pacific Coast, founder and president of the Foundation for Indic Philosophy and Culture, founder and president of the Himalayan Arts Council at the Pacific Asia Museum, and editor of two newsletters: Himalaya and Indicator.
Dr. Rafiq Dossani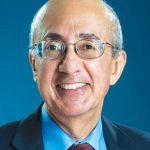 Dr. Rafiq Dossani is Director of the RAND Center for Asia Pacific Policy, a senior economist at the RAND Corporation, and a professor at the Pardee RAND Graduate School. His research interests include education, regional development, security, finance, and technology issues. His diverse work focus has included Muslim minorities in Asia, the role of Chinese and Indian engineers in Silicon Valley, the growth of venture capital in India, regional integration in South Asia, the Trans Pacific Partnership, and India-Pakistan negotiations over Kashmir. His advisory work has ranged from strategic planning for the Kurdistan Regional Government of Iraq, to the telecommunications industries in India and Pakistan; to the World Bank on improving trade relations in South Asia.
Prior to joining RAND, Rafiq was Director of Stanford University's Center for South Asia, and a senior research scholar at Stanford University's Institute for International Studies.  He was earlier the Deputy Editor at Business India magazine and a member of the Bombay Stock Exchange.  He has been a reviewer for several journals and academic groups, including World Development, and the National Science Foundation.  His non-profit work includes serving as a trustee for Hidden Villa, an environmental initiative in the Bay Area, and, earlier, serving as a Director of the Aga Khan Rural Support Program in India.  He holds a Ph.D. in finance from Northwestern University, an M.B.A. from the Indian Institute of Management, Calcutta, and a B.A. in economics from St. Stephen's College, Delhi. In 2017 he was recipient of the Exemplar Award for Academic Achievement bestowed by the South Asian Studies Association.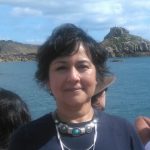 Dr Chandrika Kaul, BA (Hons.), MA (Oxon), DPhil (Oxon), is a Professor of Modern History at the University of St Andrews, Scotland.
Her monographs include Reporting the Raj, the British Press and India (Studies in Imperialism series, MUP 2003 & Indian edition 2017), and, Communications, Media and the Imperial Experience: Britain and India in the Twentieth Century (Palgrave Macmillan 2014, 2017).
Her edited and co-edited books include Media and the British Empire (2006, 2013); Explorations in Modern Indian History and the Media (Media History 2009); International Communications and Global News Networks (2011); News of the World and the British Press 1843–2011 (2015); Media and the Portuguese Empire (2017); and, M.K. Gandhi, Media, Politics, Society and Culture: New Perspectives (December 2020 forthcoming).
She has also written over forty articles in peer reviewed journals and edited collections. Dr Kaul is on the Advisory and Editorial Boards of the journals Media History (Routledge) and Twentieth Century British History (OUP). She is a co-founder and former Vice President of the South Asian Studies Association (USA) and currently sits on its Board.
She is the recipient of a Leverhulme Major Research Fellowship, 2020-22.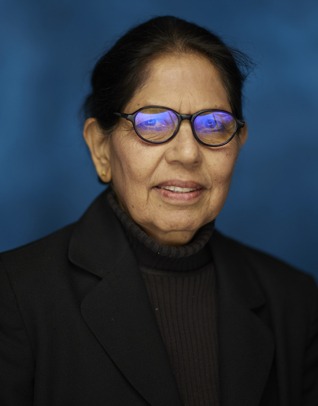 Nalini N. Rao joined the Soka University of America faculty as professor of world art in September 2000. Rao came to SUA from the University of Southern California in Los Angeles, where she taught courses in Survey of Asian Art, Art of India and Southeast Asia. Before that, she was an assistant professor of art at the University of Hawaii, Hilo (1998), and she was a consulting curator for Asian Art at the Amarillo Museum of Art in Texas (1997). Prior to that, she was an instructor of the Buddhist Art of India & Southeast Asia at California State University, Long Beach (1996) and Instructor in History of Western Art at California State University, Northridge (1995).
Rao resides in Mission Viejo, California.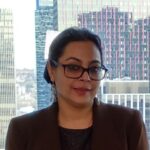 Anupama Prabhala Kapse is Associate Professor, Loyola Marymount University. Her research focuses on the materiality, potency and impact of sound and image in early South Asian cinema.
She is co-editor of the award- winning Silent Cinema and the Politics of Space (Indiana UP, 2014). Her work has appeared in Film, Fashion and the 1960s (Indiana UP, 2017); Figurations in Indian Film (Palgrave Macmillan, 2013); Framework; South Asian Popular Culture, Film Quarterly and Indian Film Stars (BFI Press, 2019).
She serves on the editorial board of Journal of Cinema and Media Studies, The Melodrama Consortium, and has served as jury member for IKFF, NYC, and LAIFF, Los Angeles.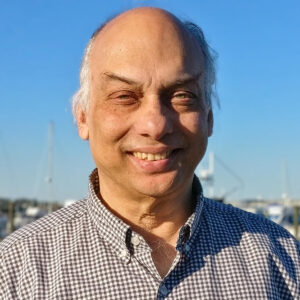 Debashish Banerji is the Haridas Chaudhuri Professor of Indian Philosophies and Cultures and the Doshi Professor of Asian Art at the California Institute of Integral Studies and the Program Chair for the East-West Psychology department. Previously, he was the Professor of Indian Studies and Dean of Academics at the University of Philosophical Research, Los Angeles.
He has a bachelor's degree in English literature from the University of Bombay, a master's degree in Computer Science from the University of Louisville, Kentucky, and a doctorate in Indian Art History from the University of California, Los Angeles. He is currently the Executive Director of Nalanda International, a nonprofit organization based in Los Angeles promoting interdisciplinary higher educational projects encouraging a holistic world culture.
He holds the Aurobindo Puraskar Award for international excellence in Sri Aurobindo studies from the Sri Aurobindo Bhavan, Kolkata (2017) and the Dharma Academy of North America (DANAM) Book Award for Constructive Philosophy. Recent books include Meditations on the Isha Upanishad: Tracing the Philosophical Vision of Sri Aurobindo (Pink Integer Books, 2020) and Philo-Sophia: Wisdom Goddess Traditions (Lotus Press, 2021), co-edited with CIIS emeritus President, Robert McDermott. More updated information on his talks, publications and other academic activities may be found at his website www.debashishbanerji.com.