2017 South Asian Studies Association Conference
Claremont McKenna College
Claremont, California ● March 24-26, 2017
South Asian Studies: Never More Relevant
South Asia is home to one quarter of the Earth's population and one of the world's fastest growing economies. A diverse and rich history with much of the world's promise and yet many problems. There has never been a more important time to focus upon and assess South Asia and its place in the world.
South Asian Studies Association (SASA) conferences are dedicated to advancing understanding of the region's diverse cultures, histories, issues and opportunities. Compelling presentations address the rich tapestry that is South Asia's past, present, and future, and from across disciplines including history, sociocultural studies, political science and government, economics and business, philosophy, religious studies, the arts and more.
Presenters and participants from across the US and around the globe come to learn, share knowledge and experience, network with colleagues, and enjoy the traditionally relaxed and still stimulating environment. Includes cultural exchange performances, handicrafts, and South Asian publications.
Keynote Address by


Ambassador Venkatesan Ashok


Consul General of India
General Conference registration includes all Panel & Roundtable Presentations, Keynote Addresses, Networking Opportunities, two Luncheons, and the Saturday Evening Awards Banquet. FEES: General Conference for all days including Banquet: $125, Students and Retired Academicians: $75; 1-Day attendance (Sat or Sun, without Saturday evening Banquet): $69; Saturday evening Banquet only: $39.
SASA Conferences are dedicated to advancing understanding of South Asia's diverse cultures, histories, issues and opportunities. We welcome and encourage papers and presentations that address the rich tapestry that is South Asia's past, present, and future, and from across disciplines…history, cultural studies, political science and government, the arts, economics, philosophy, religious studies, and more.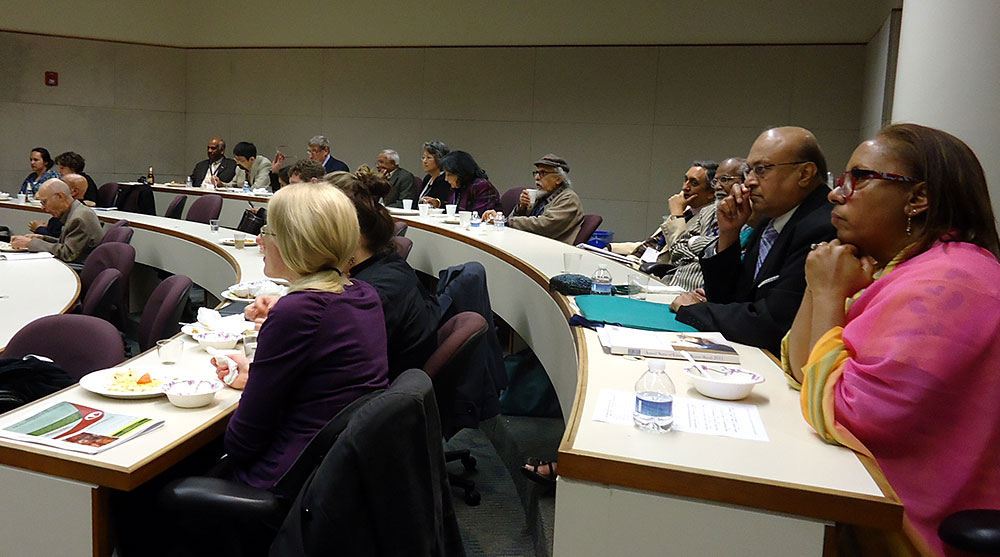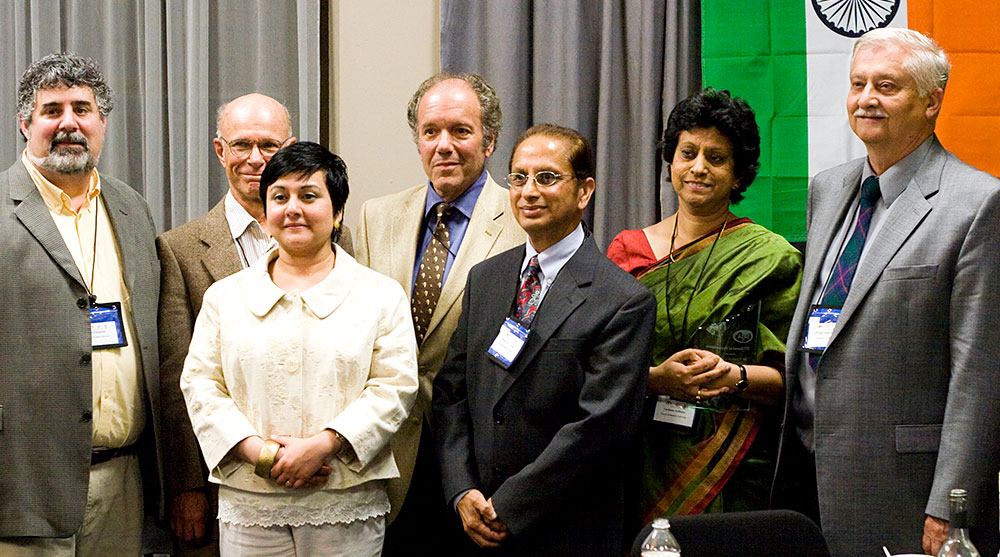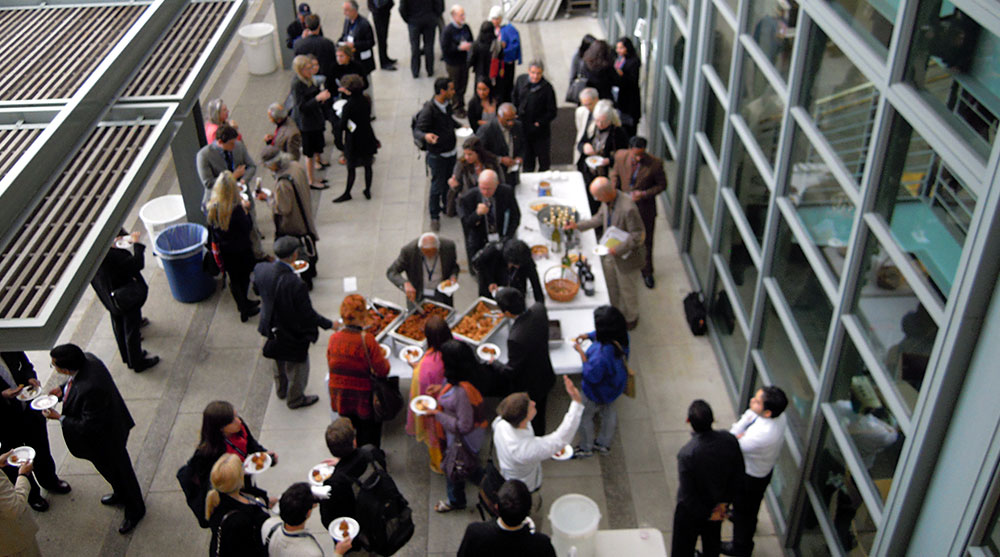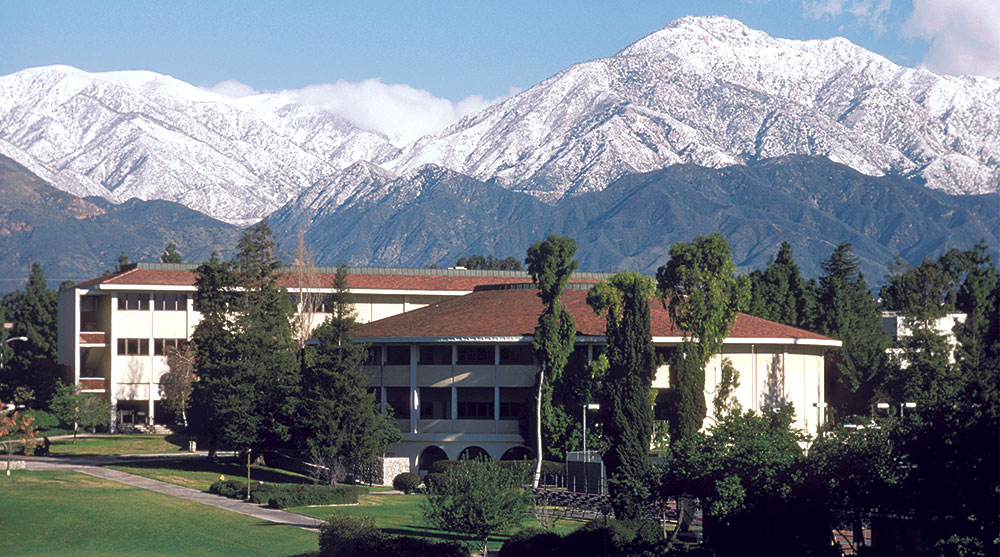 New from SASA Books
Mike Youngblood's 2010 AIIS prize winning manuscript Cultivating Community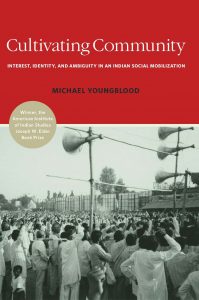 "This is political anthropology as it should be done. Bravo." – Ronald J. Herring, Professor of Government and International Professor of Agriculture and Rural Development, Cornell University
In Cultivating Community, anthropologist Michael Youngblood explores the creation of political meaning and the construction of collective identity in an agrarian social movement in western India. The book's core questions are fundamental to understanding mass movements anywhere: Where do movement ideologies come from and what makes them compelling? What motivates diverse groups of ordinary people to rise together in common cause? How can we make sense of individual participants in a movement when their participation sometimes appears irrational and against their own interests?
Cultivating Community explores these questions through an examination of the Shetkari Sanghatana, a massive anti-statist movement in India's Maharashtra state. The movement, which mobilizes participants from a broad cross-section of rural castes and classes, calls for the end of government intervention in agriculture and the restoration of a golden age of rural rule under a mythological demon king named Bali. In this rich ethnographic examination, Youngblood argues for a participant-centric view of the Shetkari Sanghatana, digging beneath the movement's loudest voices and it's most visible exploits to see how the movement is experienced and constructed by individual participants on the ground. Through vivid descriptions of the movement in settings that include activist training camps, strategy meetings, massive protest rallies, religious festivals, and day-to-day village life, the author shows how participants and leaders together deploy a pool of shared but highly ambiguous spiritual and political symbols in an ongoing competition to define what the movement stands for, whose interests it represents, and what the future should look like.
This award-winning book is based on extensive observations and interviews during two and a half years of field research with the Shetkari Sanghatana in 1996-1999. Its ambitious inquiry delves into the fields of history, political science, economics, organizational studies, cultural geography, folklore, and religion, as well as cultural anthropology. Cultivating Community will not only enrich insight into rural life in India during a period of profound economic, political and cultural change, it will also give readers new ways to think about social mobilizations and protest movements around the world.
Recent publications of SASA Board members
:
Vandana Asthana. Water Security in India. Bloomsbury Academic.
David Blundell. "Struggling Identities: Vanniyaletto (Vedda) of Sri Lanka." Biological and Cultural Diversity of Man and the Development Consequence in Asia. Ranjana Ray and S. B. Chakrabarti (Indian Statistical Institute, Anthropological Survey of India), eds. Kolkata: Asiatic Society.
Bradley Clough. Early Indian and Theravada Buddhism: Soteriological Controversy and Diversity. Cambria Press.
Cathleen Cummings. Decoding a Hindu Temple. SASA Books.
Carol Davis. "Towards An Engaged Stage: Nepali Theatre in Uncertain Times" in Mapping South Asia Through Contemporary Theatre. Ed. Ashis Sengupta. Palgrave Macmillan.
Chandrika Kaul. Communications, Media and the Imperial Experience. Palgrave Macmillan.
Joe Pellegrino, editor. Open Pages in South Asian Studies. SASA Books.
Nalini Rao. Sindhu-Sarasvati Civilization: New Perspectives. D.K. Printworld.
Deepak Shimkhada. Arjun Confronts Bullies at School. Create Space.